This post contains affiliate links. When you buy through our links, we may earn a commission.
Are you interested in buying stainless steel cookware set for your kitchen?
Have you heard about a world-class brand named "Sardel"?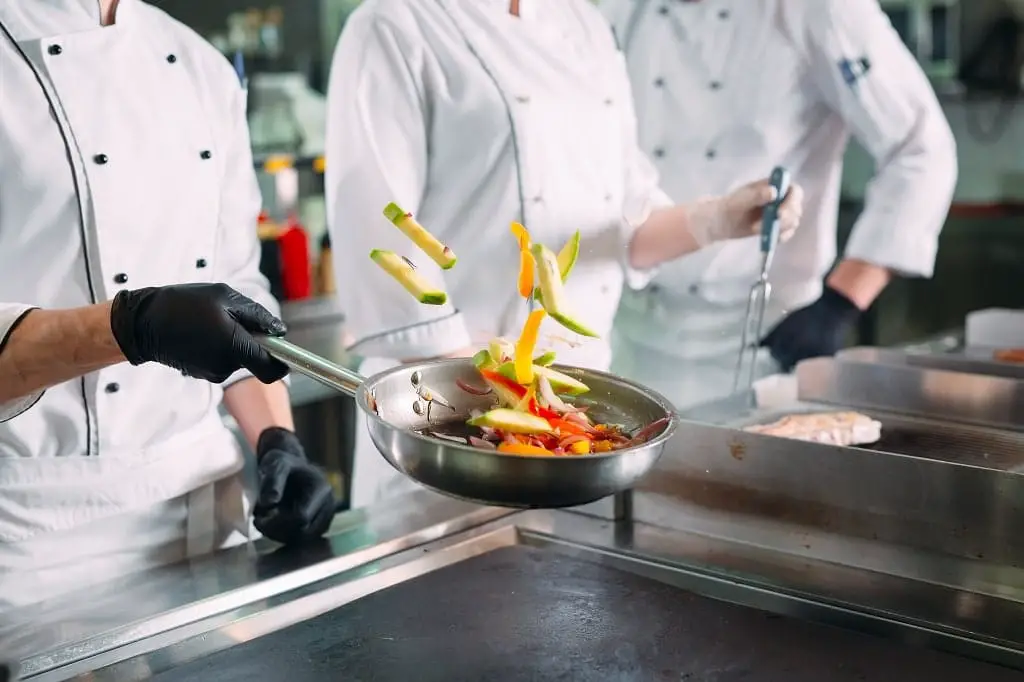 Well, the brand offers premium kitchen cookware set for every family. In this blog of Sardel Cookware Review, you will find various information about the brand. The manufacturing process is free from toxic elements, which allow the user to cook healthy food.
Let's check out some of the best offers by the brand Sardel.
Who is Sardel?
Sardel is a premium cookware brand that offers online kitchen products. The quality of the products the brand offers is durable, versatile cooking experience to its users.
The brand is well known for its affordable products. Sardel manages to reduce the cost because of its direct to the consumer distribution model.
Top 5 Sardel Cookware Review
Stainless steel cooking delivers faster and safe food preparation with no toxicity. The Sardel cookware set ships with high quality with 5 ply stainless steel construction for a durable life. The cookware set comes with steel made hollow handles for stable hold and manoeuvrability.
The outer layer is made up of superior stainless steel which makes it compatible with induction. Cooking is now possible at higher temperatures without worrying about cookware degradation. You can place the cookware on top of all stovetops and also allows you to perform oven cooking too.
The cookware set is made up of heavy gauge metal, which eliminates wrapping. The closed and precisely curved edges help in safe pouring with no spillage issue. You might be curious to know about its cleaning and washing hassles. The best thing is that the inner cooking surface is super easy to clean with a wipe.
Pros
Comes with 5 ply Stainless steel Construction
Offers best hollow heat resistant handling
Compatible with induction and Oven cooking
Precisely curved and closed edges
Easy to clean with soapy water
Cons
All the pans are not non-stick in nature.
No plastic or silicone wrapped handle grips.
A stockpot is essential cookware for every kitchen; it helps in preparing a variety of dishes. The cookware is made up of 3 layers of aluminum infused with 2 layers of stainless steel. The virgin Aluminium helps in superior heat distribution with no hot spots, which cooks food evenly.
You will not face wrapping issues because the stockpot is made up of a heavy gauge stainless steel base. The durable metal construction enhances life and cooking performance. The stainless steel ensures uniform cooking with no burning risk.
For better handling and manoeuvrability, the brand offers round handles. Lifting loaded stockpot now remains stable with no spillage issue. The edges are beautifully curved, adds a luxurious look, and provides safe pouring.
Pros
3 layers of Aluminium and 2 layers of Stainless steel
No wrapping issues improves the durability
Stainless steel base helps in effective heat distribution
Round handles provide easy grip
Curved edges for safe pouring
Cons
Cooking surface gains yellowish tint on usage.
Non-stick coating not available
Sardel saucepan is best for making sauces, blanching vegetables, cooking grains, or beans. It can also be used for heating and reheating liquid-based recipes. The high-rise flared sides allow the user to perform mess-free pouring with no spillage issue. The saucepan is made up of virgin stainless steel with a perfectly polished surface.
The handle is hollow and long, which helps in better gripping and heat resistant properties. Also, cooking at various temperatures is safe due to its effective heat distribution. The metal sheet gauge is hefty, which reduces the risk of warping and enhances durability.
The 5-layer cookware of stainless steel is suitable for all stovetops. You can use it on induction cookware. The stainless-steel cookware is safe with oven cooking and can bear the heat of 500 degrees Fahrenheit. The curved edges deliver better looks and pouring ease.
Pros
Easy to clean stainless steel polished surface
Easy pouring with its closed curved edges
Hollow Long handle for better grip and heat resistant.
Safe to operate with oven up to 500 degrees Fahrenheit
Multi-layer construction works on all cooktops.
Cons
No information about dishwasher compatibility
No insulation coating on the handle
The Sardel Sauté Pan comes with a large surface area for faster cooking. The walls are highly extended straight for liquid dishes. Users can perform shallow frying, braising and capable of performing multiple cooking techniques. Oven based cooking is also possible without worrying about the quality of the metal and its aging issues.
The construction of the sauté pan is made up of pure virgin stainless steel. There are in total 5 layers, which ensures better heat distribution. You will not experience any non-spot issues which reduce the risk of abnormal cooking. The handles are best in eliminating heat as the handles come with hollow construction.
Cooking demands a different temperature for preparing various recipes. The sauté pan is certified to work with all stovetop and oven with oven too. You will not face any degradation issues, even at higher temperatures. So, the brand ensures an enhanced cooking experience with a longer life span.
Pros
Comes with a large surface area
High rise straight side edges for better liquid holding
Best for shallow frying and braising
High heat resistant handle and oven safe
Hollow handles eliminate heat for better safety.
Cons
No instruction manual about handling
Polish surface fades with time.
Non-stick cookware or skillet helps the user with better cooking as the surface is infused with stainless steel particles. It provides true toughness and long-lasting qualities. The heat bearing capacity of the skillet is also high. It makes the skillet safe and distributes the heat with better searing capabilities.
The manufacturing process is free from toxicity, which eliminates safe food consumption. The best thing about the pan is that it is free from PFOA, which delivers healthy cooking. The non-stick coating allows the user with fastness cooking and ensures long-lasting performance.
5-layer stainless steel construction distributes heat evenly and fasts cooking with no mess. You can place the cookware on top of all stovetops, including induction too. Cleaning is also simpler with just a swipe of a cloth. However, we recommend not to use scrub while cleaning the cookware.
Pros
Superior honeycomb non-stick surface
5-ply durable stainless-steel construction
Free from toxic elements for a safe cooking
Compatible with all stovetops
Easy to clean with soap and water
Cons
No heat insulation on handles
Harsh scrubbing degrades the non-stick coating.
Is Sardel cookware good?
Yes, Sardel cookware is good for cooking because these cookware sets are made up of virgin stainless steel and Aluminium. The brand ensures safe and non-toxic cooking with its quality products. The manufacturing process is 100% non-toxic and free from PFOA, which allows you to cook safe and healthy food all the time.
Final Thoughts
Sardel offers various cookware sets to fulfill every cooking need with no additional hassles. The cleaning is also easy; it can be wash with soap and wipe of a cloth.
The material used is Aluminium and stainless steel, which delivers the best cooking results every time you cook.
We recommend you to grab Sardel cookware for long-lasting performance. Keep your family safe and healthy with the best nutritious home-cooked food.