This post contains affiliate links. When you buy through our links, we may earn a commission.
First let me clear your query, yes, Andouille is spicy, that much is sure. But instead of calling it "spicy," foodies refer to it as "sharp." So, it is possible to describe andouille as having a spicy or sharp flavor.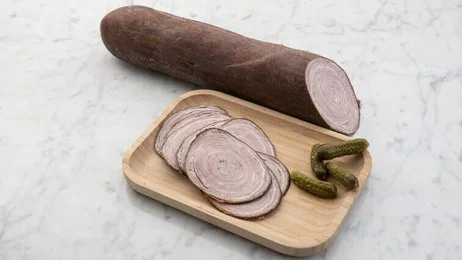 However, andouille is not the same as a typical sausage. It differs from other sausages in terms of shape, texture, and flavor. It is popular in different cuisine. And that's a very big reason why the andouilles flavor differs greatly.
For example, Andouille sausage in Cajun cuisine, which is spicier than typical usually is over-smoked and strongly seasoned with garlic, cayenne, or other spicy chilies, black pepper, and the customary thyme. That means this cuisine serves extra spicy andouille.
Again, if you compare the two basic types of andouille—the French style and the Creole style—you will discover that the Creole is spicier than the French. Lots of confusion, right? so, how do you identify is andouille sausage spicy or not? Don't worry and let us help you to find out the actual and authentic andouille flavor through our article. Let's start!
The Andouille Sausage in Brief
To know its taste and flavor you've to know what andouille sausage is. So, andouille is a special type of sausage which was originated in France in the early 13 century. That's why, in France, this sausage represents their taste highly in their cuisine.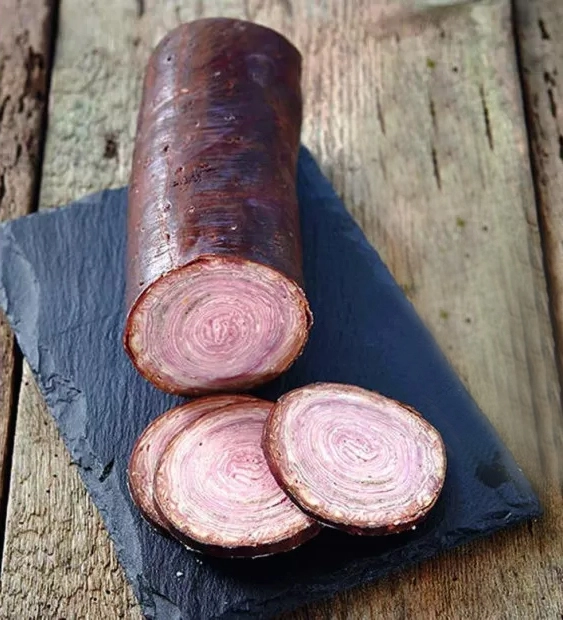 In general, sausages are prepared from a meat filling that has been ground up, whereas andouille is made from meat(pigs stomach, small intestines, and large intestine) stuffing that has been trimmed or sliced which gives it a chunkier texture.
Also, Andouille has a unique flavor and odor because it's seasoned with garlic, black pepper, onion, hot chilies, and so on. That's why it is sharper and smokier than other sausage variants. 
In addition, you will get two basic options for Andouille. The first is French andouille, and the second is Creole andouille. Thereby, Creole andouille is famous throughout the foodies' world. And the Louisiana town of Laplace became known as the "Andouille Capital of the World" because of this Creole andouille.

Is Andouille Sausage Spicy
Yes, andouille sausage is spicy. For maintaining the unique flavor and distinct odor, different spices like black pepper, hot chilies, garlic, and lime are used in it. These spices combined to create a shocking sharp flavor, which is mildly spicy. 
Just think for a while, how spices like black pepper, hot chilies, and garlic taste like. Well, hope you get my point. 
Consequently, the cuisines that are famous for different andouille recipes, use strong seasoning which adds an extra spicy flavor to the food, though andouille itself has a strong smoky flavor, a hint of garlic, and herbal undertones. That's why you will find andouille spicy in all forms. 
Easy Recipies of Andouille Sausage
Andouille sausage may not be as well known to you as other sausages unless you're familiar with Creole cuisine. They have a herb taste and a rich, smokey flavor. So, let's introduce some easy, beginner-level recipes for you-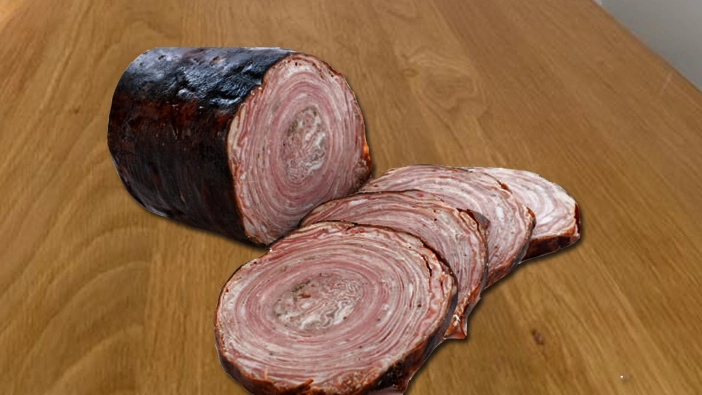 1. Instant Pot Jambalaya
This spicy, simple Instant Pot jambalaya recipe is a go-to favorite for substantial main dishes since it includes spicy andouille sausage, shrimp, rice, veggies, and Cajun seasonings.
2. Roasted Green Beans and Chicken Andouille Stuffed Peppers
This dish is one you'll like if you're craving stuffed peppers but prefer something a little milder. These peppers are loaded with cheese, rice, sausage, and vegetables, yet they nevertheless have a taste that is unmistakably Creole.
3. Andouille Sausage Stuffing with Cornbread
Green bell pepper, green onion, sage, andouille sausage, ground canned goods, chicken stock or broth, nuts, seeds, and baked products. You just need that for this recipe.
4. Brussels Sprouts and Sweet Potatoes with Andouille Sausage
This savory sheet pan supper is packed with winter tastes and is made up of spicy, nutrient-dense andouille sausage, sweet potatoes, and Brussels sprouts.
5. Vegetable Soup with Andouille Sausage
This delicious vegetable soup also contains other ingredients including mushrooms, zucchini, celery, onions, and carrots. But with a pound of Andouille sausage, it's not exactly vegetarian-friendly.
Why You Should Try Andouille Sausage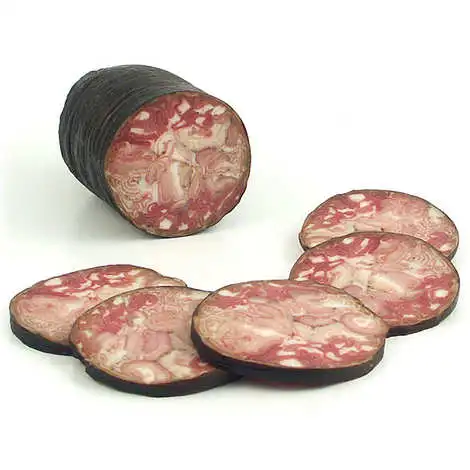 There are many different kinds of sausage, but andouille sausage stands out for a particular reason. Here are several reasons to include andouille sausage in your meals.
It Is Versatile and You Can Add This to Many Cuisines
Andouille sausage fits into many of the various culinary traditions and cuisines that are available around the world.
You Can Cook This in Many Ways
The fact that there are several ways to cook andouille sausage is another reason to think about it. As long as it's cooked, you may grill, fry, boil, or even consume it straight from the refrigerator.
Andouille Is a Very Good Substitute
Andouille sausage can flavor practically any dish. Because of this, it's ideal for replacing other meats when you want a dish with a stronger taste.
The Never Forgetting Sharp Flavor
You can always count on having a good time when you consume food that contains andouille sausage.
FAQs
What Makes Andouille Sausage Spicy?
The flavor of andouille sausages is smokey and spicy. The andouille's distinctive taste comes from a trio of red chilies, coupled with garlic, brown sugar, and oak smoke.
What Ingredients Are in Cajun Andouille?
Ground pork, onions, garlic, spices, and Cajun seasonings are put into a casing to make Cajun andouille sausage. After that, the sausage is smoked and dried.
What Makes Andouille Sausage Unique?
Andouille varies from traditional sausages in that the filling is minced or sliced, giving it a chunkier texture and a distinctive flavor and odor.
Is There Any Substitute for Andouille Sausage?
There are several alternatives to andouille sausage. But none of these alternatives can quite replicate the flavor of authentic andouille. Some of the substitutes are Bratwurst sausage, Venison sausage, Kielbasa sausage, and Mexican chorizo.
Conclusion
So, what is your opinion now, is andouille sausage spicy or not? Actually, depending on how the andouille sausage is cooked, the final flavor may differ significantly.
However, the overall flavor is typically a combination of smokey, sharp, and spicy flavors. I hope you enjoyed this reading and that you were satisfied with the answer. Enjoy your Andouille sausage meal!