This post contains affiliate links. When you buy through our links, we may earn a commission.
Are you looking for good-quality dry milk powder as a substitute for liquid milk? Just keep scrolling, as we will going to reveal plenty of dry milk substitutes here.
Milk is one of the essential beverages for our daily use. From a baby to an older adult, milk is a very nutritious item. A huge protein source, calcium, vitamin A and vitamin D. Dry milk or powdered milk also contains the same nutritious as regular milk.
If you have any issue with regular milk or any shortage, you can easily go for the dry milk substitute. You can store it at room temperature.
What is Dry or Powdered milk?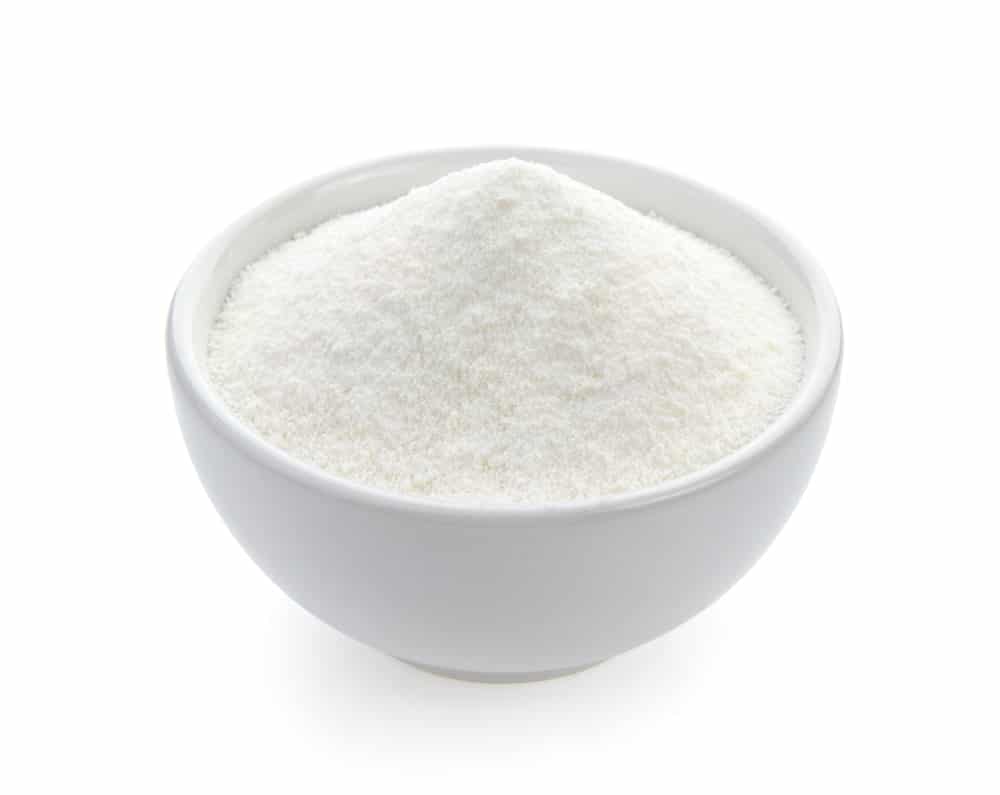 Dry milk is also known as powdered milk and the best dry milk substitute for regular milk. It is produced by evaporating the regular milk's moisture, and then it is converted into powder form.
Sometimes delicious recipes are added to make it more nutritious and energetic. It is powdered in shape, indicating less moisture and a longer life span than the liquid milk.
Dry milk is also a critical item to produce chocolate, caramel candies, and many more products. Pour some water with the dry milk, and it can be used as a great replacement in place of usual liquid milk. It increases the density of the liquid-based foods, and as a result, the final product is prepared with the proper texture, consistency, and flavor. It is a convenient way to use milk. Also, if you have an allergy to dairy products, it will help you consume milk without any problem.
Dry milk is cheap and non-fat milk powder. It is fresher from the regular milk and doesn't take the risk with the recipes taste. You can use dry milk powder for baking cakes, pastries, healthy drinks, and cooking ingredients.
How to Substitute for Dry Milk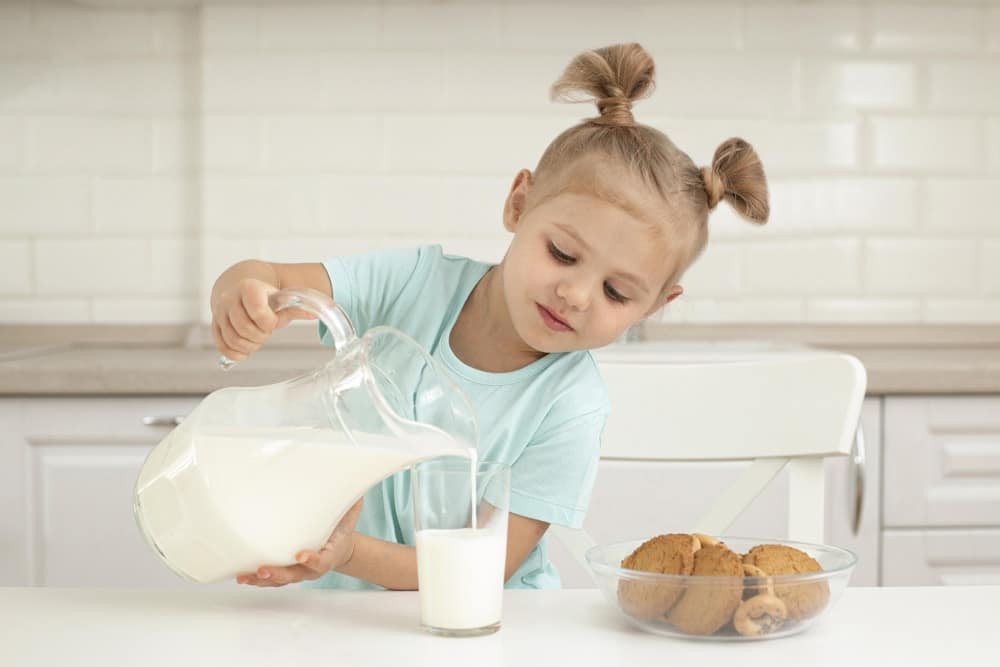 There are several ways available to substitute for dry milk. Some of them are mentioned in the following:
(i) Dairy-free alternatives
One of the greatest advantages of dry milk is that if you have any dangerous allergic problem with dairy goods, it would be an excellent option. It will keep those people problem-free and make their digestive system healthy. The substitute for dry powdered milk is plant-based milk powders. You can directly purchase it from a health food store or supermarket. Also, you can order it by mail.
People generally use these non-dairy powdered milk substitutes for their culinary features instead of dry milk's nutritional variants. It is because each item offers its special nutritional quality. Also, you can avoid harmful residues such as hormones or steroids mixed in regular milk.
Some of the best options for these substitutes for dry milk are powdered potato milk, powdered rice milk, and powdered coconut milk.
(ii) Protein-Packed Substitutes
These substitutes for dry milk are a group of protein-packed milk powders rather than Carbohydrates, mainly two ingredients including soy and whey. These alternatives are beneficial for offering nutritional elements and helps to stop producing lactase. The substitute for dry powdered milk helps make healthy drinks and recipes such as cream soups, shakes, smoothies, oatmeal, pancakes, and scrambled eggs. It helps to gain weight or provide you strength in muscle growth.
For those who have lactose sensitivity, whey protein isolates, soy protein isolates are beneficial alternatives. Whey protein isolate is a little bit grainy than soy powders. So, people with lactose intolerance must avoid whey protein isolates. However, they are reasonable milk powdered protein products.
(iii) Powdered lookalikes
Dry milk substitutes are better ingredients for baking goods. It can be used as a reconstituted or powdered form and provides a mild creamy flavor. You will find several choices as substitutes for nonfat dry milk in the market. The first one mentioned in this list is skimmed milk powder. There is a difference between these two dry powdered kinds of milk. The powdered skim milk contains a slight amount of fat, whereas nonfat dry milk doesn't include any fat ingredient.
You can also go for Buttermilk powder as it is also a good substitute for non-fat milk powder. It lends an acidic base to soften the baking products and contains lower fat.
(iv) Cashews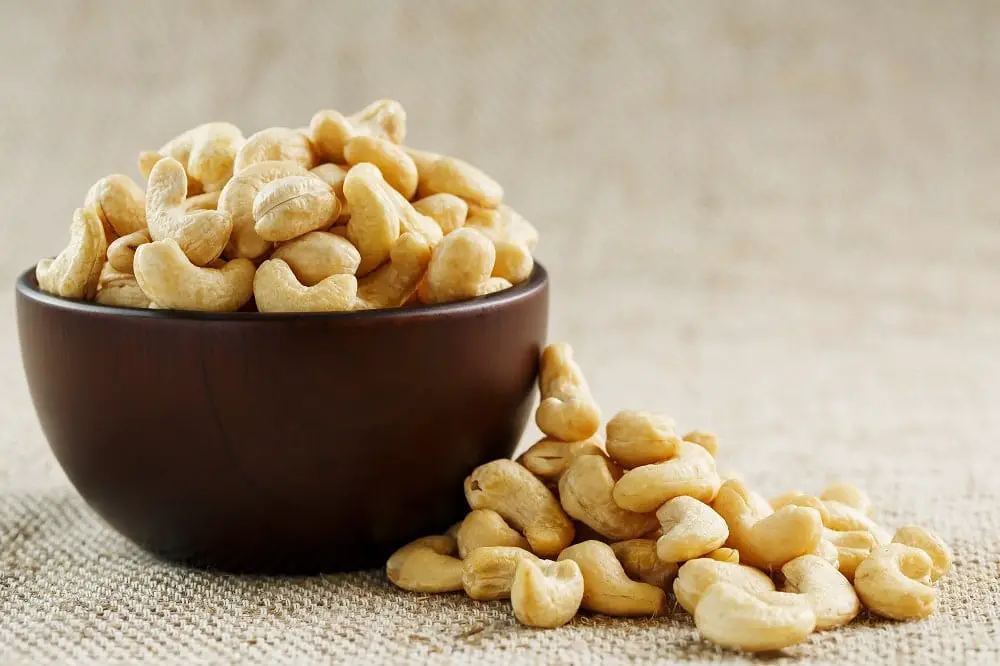 Cashew nuts offer striking similarity with milk powder after grinding it well. A fine and smooth texture of cashew nuts you will get. They also provide the same feature in case adding graininess in the baked products means less graininess. You can easily make this Cashew nut powder. Just take a clean spice mill or coffee bean grinder and grind it until getting the delicate texture. To extract the larger particles, pass the powdered nuts into a fine-mesh sieve. Now, you will get the most delicate cashew powder, which contributes protein to the food and well substitute for dry powdered milk.
Cashew powder provides high fat than nonfat dried milk powder. If you have any allergic issues from Cashew nuts, you can avoid this nut powder. It wouldn't be a good option for you.
(v) Liquid Likeness
To prepare baked goods, soups, and sauces, another liquid ingredient is required with powder and liquid milk. It makes all the essential products substitutes, although they are less inexpensive. In some cases, whole milk and cream are used to prepare bread recipes and casserole items. It makes the dish too wet, which you should be avoided during making the dish.
For example, to make every ¼ cup of nonfat dried powdered milk that is defined in a recipe, you can take a cup of whole milk, cream, nonfat milk or skim milk. As another alternative, you can also use Dairy-free liquid milk. But remember one thing, while you are using the dairy-free milk item, make sure to eradicate other liquids from the recipe.
To make the substitutes for milk powder, milk products are a popular ingredient. You can easily get fresh milk replaced by a mixture of ⅓ cup of dried powdered milk and 1 cup of water. You can also make evaporated milk, and for this, you would require to mix 1 cup of condensed milk with 1¾ cups of water to obtain evaporated milk. Also, prepare the sweetened condensed milk with these ingredients. Just prepare the mixture by combining⅓ a cup of powdered milk with 3 tablespoons of butter, 1 cup of sugar, and 2 tablespoons of evaporated milk.
The 6 Perfect Dry Milk Substitutes for Dry Powdered Milk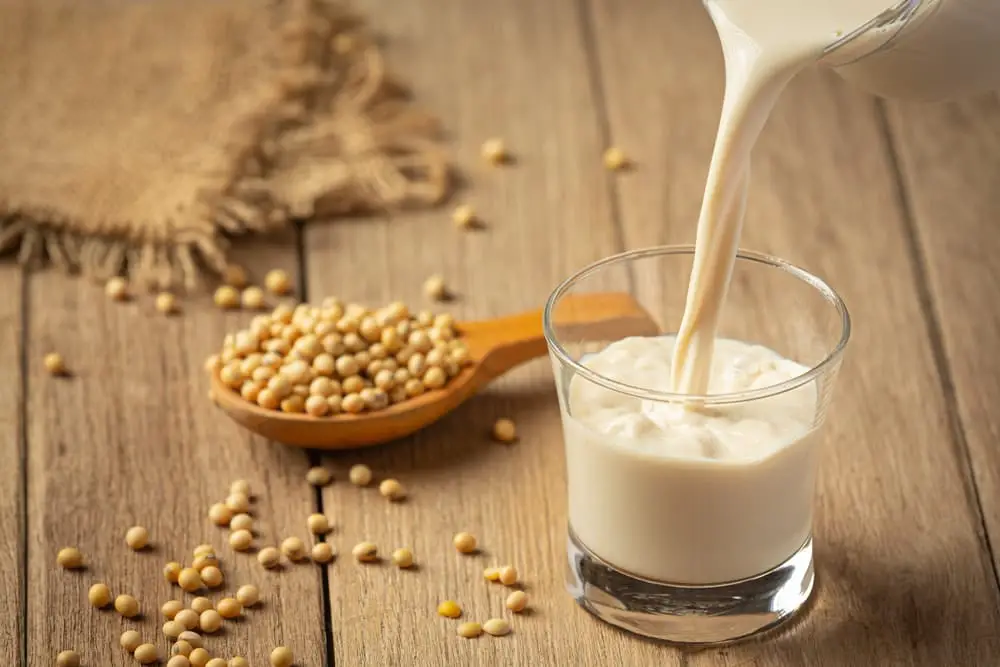 1. Regular Milk
It is considered that regular milk is another best dry milk substitute. The original liquid milk provides the same feature as powdered milk. But obviously, regular liquid milk is a good substitute option for dry milk in baking. However, care should be taken to make the proportion used in the recipe. Often, this is a highly reasonable option only for certain recipes that require water as well.
The preferred ratio to convert dry milk powder to regular milk is in the following:
¼ cup powdered milk + 1 cup water = 1 cup milk
½ cup powdered milk + 2 cup water= 2 cup milk
1 tablespoon powdered milk + ¾ cup water= ¾ cup milk
1 cup dry powdered milk+ 4 cup water = 4 cup milk
2. Coconut Milk Powder
Coconut milk is another good substitute for milk powder. It is easily available in the market and the best milk source for vegetarian people and those who have allergies to consume dairy foods. It is a good replacement for regular milk in most recipes. You can easily use coconut milk powder as a substitute for for dry powdered milk.
Also, use this coconut milk powder in place of dry milk in bread. Coconut milk powder is considerably thicker than dairy milk powder, with some products having 70 percent oil.
If you are going to use coconut milk powder in the baking process, you will get a good result. It is because of the high oil content provided by the coconut milk powder; it makes the item suitable to use. Coconut milk powder is a dried version of coconut milk or coconut cream. So, there is a difference between desiccated milk and Coconut milk powder. Also, it is appropriate for preparing the dishes of fish or meat. Most of the Southeast Asian recipes are prepared with Coconut milk powder. It is a good replacement for powdered milk, but if you are lactose intolerant or have any allergic issues, go for fresh coconut milk. You can make this at your home or easily buy canned coconut milk.
3. Soy Milk Powder
Another dry milk substitute is soy milk powder. Like the dairy milk powder, water has been extracted from this soy milk, and then it is made. It blends well with both warm and cold water. It may be either be mixed, plain, or flavored with other ingredients such as calcium and sugar. The powder is white to beige. It is not popular like dairy milk powder and not a good source of vegan powdered milk substitute, but you can get soy milk powder in some US stores.
One benefit that the soy milk powder provides is that you can store it easily, and there is no risk of spoil. For example, if you are going for a trip and not aware of the availability of soy milk at your place, then you can conveniently bring some soy milk powder on the journey. It is also best to soften your skin during a warm bath using soy milk powder. It will be a similar fact if you use soy milk powder instead of powdered milk. Also, it is a healthy addition to your recipes and diet.
4. Potato Milk Powder
One of the good dry milk substitutes is potato milk powder. Potato milk features a non-dairy powdered milk alternative with multiple health advantages since it is free of cholesterol, casein, gluten, fat, and soy. It is mostly available in powder form that is mixed with water to produce liquid milk. You can make Potato milk at your home by mixing the cooked potatoes and the sweetener with the water. This homemade flavor is much better than a shopping product. It is a little bit challenging to find the powder in the market, so you can order this online or make it at your place.
A most important point to remember is that it is a perfect choice for people with serious food allergies. Because it is free of gluten, it is a natural source of vitamins D and B12. It doesn't contain much protein, either. You can easily find it in the chocolates also. It may be used as an alternative to milk in meals, cereals, and drinks.
One of the drawbacks of potato milk is that it is not a good source of protein. If you want to produce your potato milk, it would not have the same amount of nutrients found in fortified brands. You should add almonds to your DIY potato milk to add calcium to your milk.
5. Rice Milk Powder
It is another dairy substitute for dry powdered milk for vegans and is sometimes consumed by those who are allergic to soy or milk and have lactose intolerance. Rice milk usually features lots of carbohydrates. However, it does not act as a large protein source, lactose, calcium, or cholesterol. It is a little sweeter than dairy milk.
This powder is accessible in several natural food stores and can also be ordered online. Rice milk is an ideal replacement of milk powder substitutes for baked products, smoothies, coffees, cereals, or tea. While replacing, use the same quantity of rice milk powder as milk powder required. You will get a proper mixture.
6. Cashew Powder
Cashew nut powders also can be used in place of milk powder. It is a good substitute for dry milk. Cashew milk powder is the best milk powder with a creamy and little sweet texture and provides a milk powder taste. This substitute fits well in some recipes such as baked goods, tasty recipes, smoothies, and granola bars.
It's also an important fact to mention that some commercial brands tend to clumsy more than others. For example, while you are applying cashew milk powder to such dishes as soups, you might need to mix the powder with some liquid in a blender for a better texture. One-fourth cup (26 grams) of cashew milk powder contains approximately 6 grams of fat, 3 grams of protein, 140 calories, and 20 grams of carbs. It is hard to available in stores so that you can order the cashew milk powder online.
Conclusion
Then what the heck are you waiting for? If you already have these replacements, you can use them conveniently in your recipes to make them tastier. You can also try some new recipes or treats with these dry milk substitutes to taste and indulge. But to truly notice the difference in using dry milk as a supplement, try one of the recipes you are already acquainted with! I hope you will surely understand the difference.
Photo Credit : Freepik