This post contains affiliate links. When you buy through our links, we may earn a commission.
As we know, there are a variety of fishes available in the river or the sea, and you can buy them from any nearby supermarket. We find most of them in their filleted form. It is sporadic to see a whole fish in a store or market. So, it might be tough for you to judge how does walleye looks? What does walleye taste like? How to prepare walleye? If you are a fish enthusiast, then stay tuned with us.
Walleye comes from a perch family with greenish silver color and golden scales. It offers a sweet taste with lower fishiness and provides a buttery sensation.
Moreover, in this article, we will be discussing What Does Walleye Look Like? What Does A Walleye Taste Like? What makes walleye different from others with its nutrition facts and levels? Lastly, the best way to cook walleye at home.
What Does Walleye Look Like?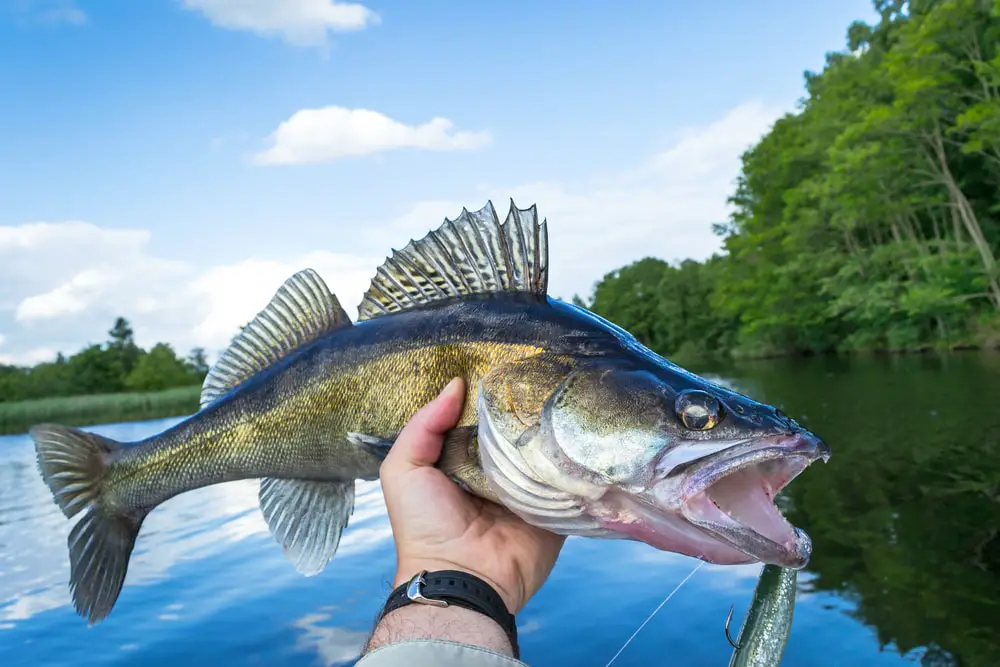 First of all, Walleye is a freshwater fish known by multiple names which vary with places. There are many local names given to it by local peoples. In Canada, it is mainly known as Pickerel.
However, it is not a Pickerel but is from the family of Pikeperch. The looks are quite identical, which creates the misconception. The Walleyes mostly appear in golden scales with rounded bellies.
Walleyes come with white tender meat and is a great food source. Due to its high demand, it is grown under a controlled environment for better availability and quality.
What Does Walleye Taste Like?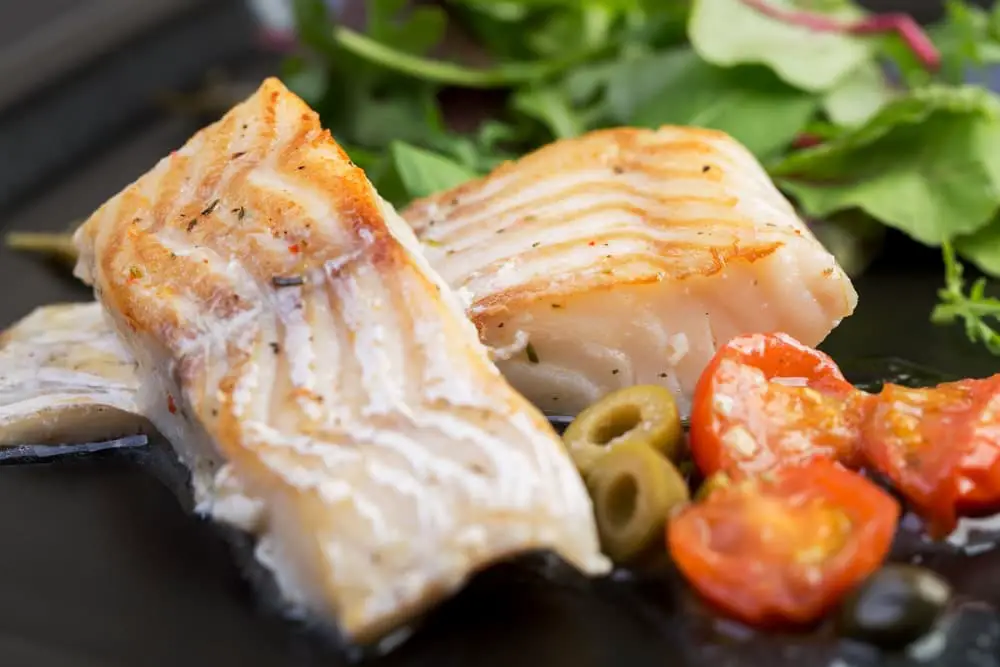 Being a freshwater fish, Walleye offers a unique taste. Its delicate flaked fillets produce a sweet flavor and subtle will least fishiness. The texture of the meat is very soft and buttery when felt with the tongue.It is highly popular and preferred by everyone because of its least bone count.
However, it is complicated to describe the exact taste or flavor of Walleye. The taste of the Walleye varies from one region to another.
If you are trying them in restaurants, then you may be overcharged. So, we recommend you broil or pan-fried it at home by adding more flavors and enjoying its real taste.
Comparing Walleye with Other Common Available Fishes
Here we are comparing some of the popular and most preferred fishes with Walleye. Let's have a look:
Walleye's Nutrients Composition
If you prefer taking walleye once a week, we can assure you that you are on a balanced diet which is best for your health. Walleye offers a perfect proportion of fats, calories, proteins, and other essential nutrients needed.
The walleye is the best-balanced fish diet offers a great source of different types of nutrients that a normal human body requires:
How to Cook Walleye?
Walleye is an excellent fish with all nutrients and can be prepared in different ways. It can be grilled or broiled, pan-fried, baked, and poached. The fish offers a variety of delicious and effortless cooking options.
The fish's natural flavor is very well balanced and can be overpowered with lots of spices and heavy sauces. However, do remember to effectively monitor your cooking time as overcooked walleye will turn into an unpleasant rubbery texture.
Some additional practical tips before cooking Walleye:
If you want to feel the real natural taste of walleye then use little seasoning. Just use pepper and salt to retain the real taste of walleye no matter what cooking method you prefer.
Serve it with your favorite side dish and veggies.
Pan-Fried Walleye Fish Recipe

Preparation Time: 30-35 Minutes
Serves: 2 Persons
Pan-fried walleye recipe is one of the simplest yet taste ways to cook. The process starts with mixing all the dry spices and ingredients like salt, pepper, flour, and garlic powder. Next, marinate the fillet pieces of walleyes with your freshly prepared dry mixture of ingredients.
To gain the best crispy texture, dip your fillet pieces into a bowl with eggs beaten and add crackers crumbs. Then in-depth fry fillet pieces for 3 to 4 minutes on both sides and serve hot.
Ingredients You Need :
4 walleye fillets pieces
Salt, pepper, garlic powder, and flour
5 tablespoon canola oil
¼ cup butter
2 eggs
3 sprigs fresh thyme
2 tablespoon flat leaf parsley (chopped)
Lemon Wedges
Preparation Method :
Dry walleye fillet pieces using paper towels and marinating them with ingredients like salt, pepper, flour, and garlic powder.
To gain the best crispy texture, dip your fillet pieces into a bowl with eggs beaten and add crackers crumbs.
Over Heat the frying pan and add oil to it.
Then in-depth fry fillet pieces for 2 minutes on both sides.
Next, flip the pieces, add butter and thyme, and cook it for 2 minutes more until golden color appears on the pieces' outer surface.
Garnish your pan-fried crispy walleye with parsley sprinkles and serve immediately with lemon wedges.
Final Words
Walleye is the best fish offering finely flaked fillets with Sweet and stable flavor. A fantastic fish with a variety of cooking options and enhances the overall taste of mouth by its delicate and buttery texture.
So, the question What Does Walleye Taste Like? You asked will be cleared after trying one unique pan friend walleye recipe.