This post contains affiliate links. When you buy through our links, we may earn a commission.
Are you struggling to know the actual reason why is the Vitamix so expensive as compared to other blenders, and is it worth the hype? 
Well, the reason why these blenders are expensive is that they have mighty motors, aircraft-grade blades, most minor noise, and an extended warranty of about a decade.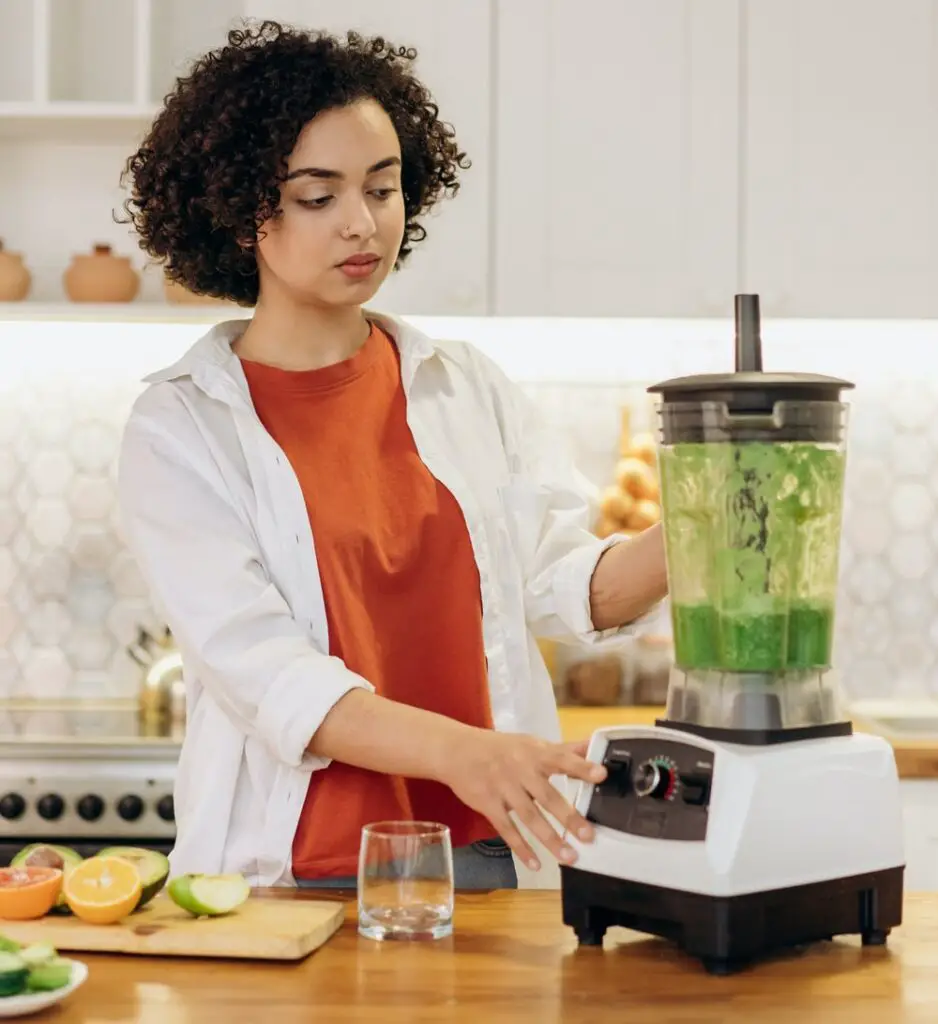 We know that you have multiple questions in your mind related to the Vitamix blenders, especially the comparatively high price. So, you might have searched numerous web pages but couldn't find the exact and accurate answers.
So look no more; here is the answer to all the queries and questions related to the price and specialty of Vitamix products.
What Makes Vitamix So Special?
Vitamix blenders are among the top blenders. They are equipped with some unique features that most blenders lack. Here are the features that make Vitamix so unique:
They have high-performance horsepower motors.
They are even equipped with a self-cleaning feature.
Vitamix blenders have an innovative and stylish look.
They have extended warranties and repairing support.
They have easy control systems and even touchscreens.
You can use them continuously without scraping the sides.
Vitamix blenders have multiple modes for different recipes.
They are equipped with aircraft-grade stainless steel blades.
Why Is Vitamix So Expensive?
There are multiple reasons behind the high price of Vitamix. Firstly, they have been making blenders since 1921, so they have been researching and developing for 100 years. As a result, we have got such a fantastic piece of engineering, and this high quality demands a high price.
Secondly, it has unique features that no other blender. For instance, one of the products, "Vitamix-The Silent One," is the world's most silent blender. It uses sound damping technology and reduces the noise to only 64 decibels. 
Moreover, these blenders are environmentally friendly and can be used as countertop blenders in cafes and bars. The manufacturer provides an extended warranty of a decade and repairing support as well. 
However, if Vitamix blender seems out of your budget, but you still want to get it. Then, you can buy a reconditioned Vitamix for half the price. It is like buying a new one, as the Vitamix company provides reconditioning itself.
Is The Vitamix Worth It?
Yes, Vitamix is definitely worth buying. It is undeniably the most reliable blender. Once you pay the price, you get an all-in-one, high-performance device. Also, it is very versatile as you can prepare everything from hot soups to glum-free smoothies.
Moreover, once you get your own Vitamix, you won't desire to order takeout anymore as you can effortlessly prepare delicious shop-style smoothies and soups. The delightful recipes prepared using these blenders will multiply your fruit and vegetable consumption.
Moreover, the advanced technologies, durability, high performance make Vitamix more than worth it.
Is Vitamix Overpriced?
Vitamix is not overpriced at all. If you are looking for an ideal blender for your cafe or restaurant, then Vitamix is the best. The high quality and high performance demand a high price as well. Moreover, it is a lifetime investment, and hence it is not overpriced.
You might consider it expensive if you are on a tight budget and want an average blender for your home. In that case, you can either buy reconditioned Vitamix, which will cost you half as compared to the new one, or go for any other brand. 
Although, you can easily find much cheaper products as compared to Vitamix. However, they will not have the gold standard features like Vitamix. So, if you want the best for yourself and need it for commercial use, then Vitamix is not overpriced as it is ideal.
Which Model Of Vitamix Is The Best?
If you are confused about various products and do not know which one you should choose, here are the three best Vitamix blenders. The first one is best overall, the second one is budget-friendly, and the third one is heavy duty and is ideal for commercial use.
Vitamix A3500 is a professional blender. It comes with five different program settings for convenience and consistent results. Also, you can make smoothies, dips, soups, and even frozen desserts with its diverse settings. 
Moreover, its sleek touchscreen control panel and pulse feature let you manually fine-tune the texture of your recipe. So, you can make chunky recipes in it as well. The built-in wireless system enables the motor base to auto-select the program setting and time based on the container size.
In addition, Vitamix A3500 smart blender is IOS and android app compatible to pair with the Vitamix perfect blend app. Using this excellent app, you can unlock all 17 programs and 500+ delightful recipes.
Vitamix E310 Explorian Blender is preferred by most of the customers. This is because it is a budget-friendly product and very easy to operate. It may have lesser features but is very durable. It is ideal for you if you want a blender for family meals.
Moreover, this blender is equipped with a high-performance motor and has a precise container design. It comes with a 48-ounce container which is satisfactory for medium batches of meals for a small family. The blender also comes with built-in fans, which help prevent motor heating.
Furthermore, it has speed dial controls for easy selection of texture. Also, its strong stainless-steel blades can easily handle tough ingredients like frozen fruits. Plus, it is very durable and has an exhilarating power that makes it an ideal choice.
Next, we have the Vitamix 7500 professional-grade blender. This heavy-duty blender lets you blend as you want without breaking down. This rigid device is ideal for daily use and even multiple uses in a day. It is perfect for family meals and can fit comfortably under your cabinet.
This Vitamix blender is also equipped with a very high-performance motor that provides smooth blends within no time. In addition to that, it also has a self-cleaning system. This helps you effortlessly clean the container in 30 to 60 seconds with just a drop of soap and some water.
Furthermore, you don't have to scrape the sides during blending because the tamper design lets no food stick to the sides. The high friction of the blades also helps you make hot soups without even a stove. Also, you can easily adjust the speed control and pulse for your daily recipes.
Where Is The Best Place To Buy A Vitamix?
You can easily buy any Vitamix blender from the Vitamix website. The company provides multiple deals, has the best prices, and offers the most incredible selection of Vitamix models. The next option you have is Amazon. You can search for your favorite model and buy it directly from the comfort of your home.
Moreover, you can also find Vitamix blenders in the retail stores. However, over there, the price and the warranty of the Vitamix blender might vary. So, it is safer and better to buy Vitamix from the official website linked above. And if you have chosen from the three products mentioned above, you can use the links provided with them to access them from Amazon.
Conclusion
To sum it up, if you are looking forward to buying Vitamix for yourself, go for it as this is a perfect choice and comes with a lifetime benefit. 
Moreover, we have also mentioned the three best Vitamix blenders with their features, so you can also choose from them.
This brings us to the ending of the article. We hope that you have now got an idea why is the Vitamix so expensive. Also, let us know if this article has solved all your queries related to the Vitamix blenders.