This post contains affiliate links. When you buy through our links, we may earn a commission.
Have you heard about the quietest blender in the world?
Or are you looking for some best-reviewed quiet blenders for your restaurant or cafe to provide a comfortable and silent environment to your customers? Well then, you are at the right place! Because, in this article, we will give you a comprehensive and honest review of a quiet blender.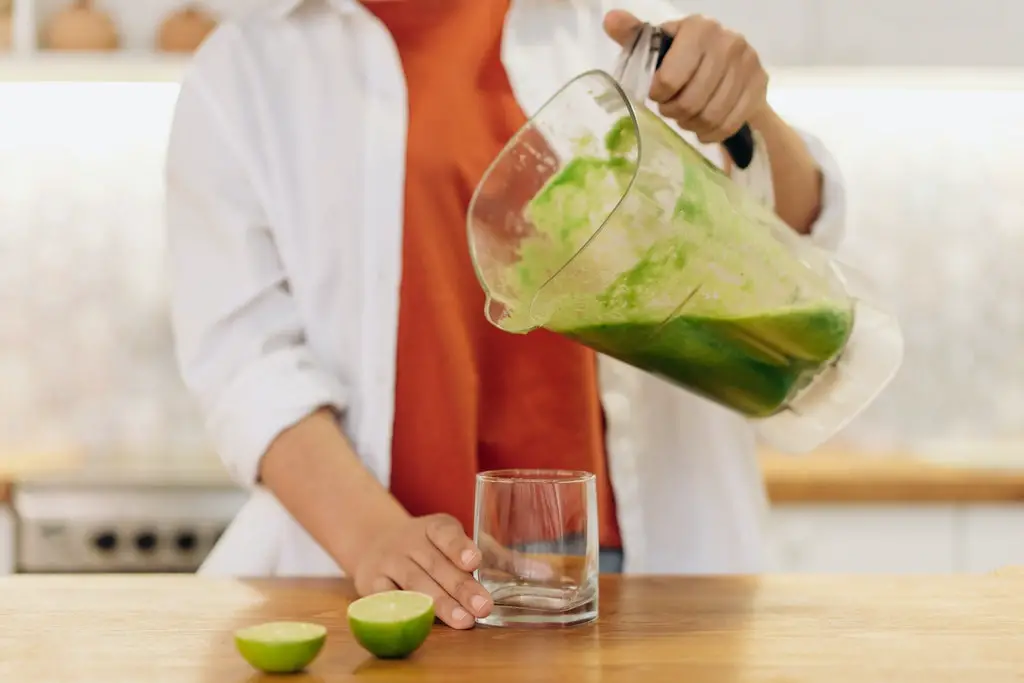 Finding the perfect blender that is both environment-friendly and efficient can be an arduous task. Still, you don't have to worry because we are going to review the Vitamix blender, which is professionally designed to minimize the disturbing noise and is fully adjustable and user-friendly.
So, let's get started!
Vitamix The Quiet One Review
Vitamix-The Quiet One is a professionally designed blender that can be used as an on-counter blender. It comes with a removable compact cover with a magnetically secured back cover that helps clean easily and reduces cleaning time. The container of the blender is made from polycarbonate.
It has a maximum capacity of about 48 oz. This blender is equipped with six program buttons. You can adjust and control the blender just by touching these control buttons. This blender gives you 34 different program options and 93-speed adjusting options so you can customize it yourself according to the recipe you choose.
Vitamix blender is made in the US and easily compatible with the voltage of 120 and about 50 – 60 hertz. It is also environment-friendly as it is made from BPA-free material, i.e., Tritan, which is very tough and plays its role in extending the lifetime of the container and potentially reducing waste.
Specifications
Brand: Vitamix
Material: Plastic
Color: Black
Voltage: 120 Volts
Blade Material: Stainless Steel
Item Weight: 23.64 lbs
Item Dimensions LWH: 12.8 * 13.8 * 22 inches
Vitamix The Quiet One: Features
We will now discuss some fantastic features of this Vitamix blender, which make it the first choice of professional users for commercial and domestic use.
Minimum Noise
Multiple Programs
Adjustable Speed
Easy Pouring
Precise Measurement
Less Cleaning Time
Minimum Noise
The most significant feature of the Vitamix blender, which makes it stand out among the other blenders available in the market, is that it produces much less noise as compared to any typical commercial blender. It is equipped with vibration damping technology. A plastic cover encloses the container, which reduces the noise.
Multiple Programs
This blender has six touch control button. You can use these touch buttons to control and select from the versatile program options the blender offers. Vitamix offers 34 optimized programs for different recipes, which ensures that users can make whatever they want and however they like.
Adjustable Speed
The speed of the juicer is also highly adjustable. The blender offers 93 accurate speed options, so you can custom adjust the speed every time you try a new recipe. This feature makes the blender ideal for all kinds of recipes, whether it is a regular fruit drink or any complex recipes like nut butter, gravies, frappes, or smoothies.
Easy Pouring
The tough and long-lasting Tritan container is professionally designed for easy pouring and avoiding spilling of the contents. The Vitamix blender container comes with a pitcher-like design to make your pouring task simpler. Even when you directly want to pour in a small cup or a container that has a narrow opening, you can do it easily.
Precise Measurement
The Tritan container comes with accurate markings of measurements which make your task easier. These markings are very precise to ensure the exact quantity of the contents. This way, you can readily pour the liquid ingredients without measuring each of the ingredients separately.
Less Cleaning Time
The back cover of the Vitamix quiet blender is magnetically secured. It is designed in such a way as to minimize the cleaning time of the blender. The cleaning requires much less time and minimal effort as compared to the typical commercial blenders. This feature helps you make multiple recipes within minutes.
How Quiet is the Vitamix Quiet One?
The Vitamix countertop Quiet blender, also known as "TheQuiet One," is designed to minimize the noise produced during the blending process. It is equipped with vibration damping technology, which reduces vibration noise to a no longer disturbing level.
This is known to be the quietest blender in the world. It reduces the noise level to only about 64 decibels. This means that it is about 80 percent quieter than the typical blender available in the market for commercial use. Not only is this blender quiet, but it is efficient as well. It blends quickly and perfectly.       
Vitamix The Quiet One – Worth the hype?
No doubt that the Vitamix Quiet blender is the quietest in the world. It is equipped with a powerful motor of 1800 watts. It uses exclusive vibration damping technology to minimize sound produced by the vibration of the motor. The Tritan container is covered with a magnetically attached back cover.
If you are looking for something that is entirely comfortable for an environment like a cafe, restaurant, bar, concession stand, or smoothie operations and you do not want to compromise on your customer's comfort. In that case, this appliance will be ideal for you as it is mainly designed to reduce the high motor volume.
Its multiple programs and highly customizable speed options make it the right choice for you. It doesn't matter what you want to make, as it is capable of making all kinds of smoothies (even if you use frozen fruits), spreads, gravies, frappes, butter, sauces, fruit drinks, and much more. The blending is even, fast and perfect due to the sharp blades.
Now that you have read the review and come to know all the detailed information regarding the quietest blender, i.e., Vitamix The Quiet One, you can easily buy the product using the link and optimize your work speed and minimize the effort and headache due to the noise of your previous blender.