This post contains affiliate links. When you buy through our links, we may earn a commission.
Everyone loves salmon and salmon patties, but most people are allergic to eggs. So, if you love salmon patties, but eggs are your arch-enemy and want to cook without using eggs, then you are reading the right article. This article will be detailing the recipe on how to make salmon patties without egg.
Hence, the question arises of how one can make salmon patties without eggs. Thus, many alternatives can be swapped with eggs. Therefore, these alternatives will allow you to make salmon patties at any time at home. You do not have to worry about getting allergies or running out of eggs.
Moreover, these patties are healthy and very nutritious for people. They are low carb, protein-packed, keto-friendly, and gluten-free. Furthermore, they are full of omega-3's and calcium, and most importantly, they taste delicious.
The omega three fatty acid helps the body to prevent cancer and stabilize blood pressure. Other alternatives can be the binding agents instead of the egg in the recipe. Thus, for all the people curious out there to know the recipe, continue reading this content.
Salmon Patties Preparation Time and Serving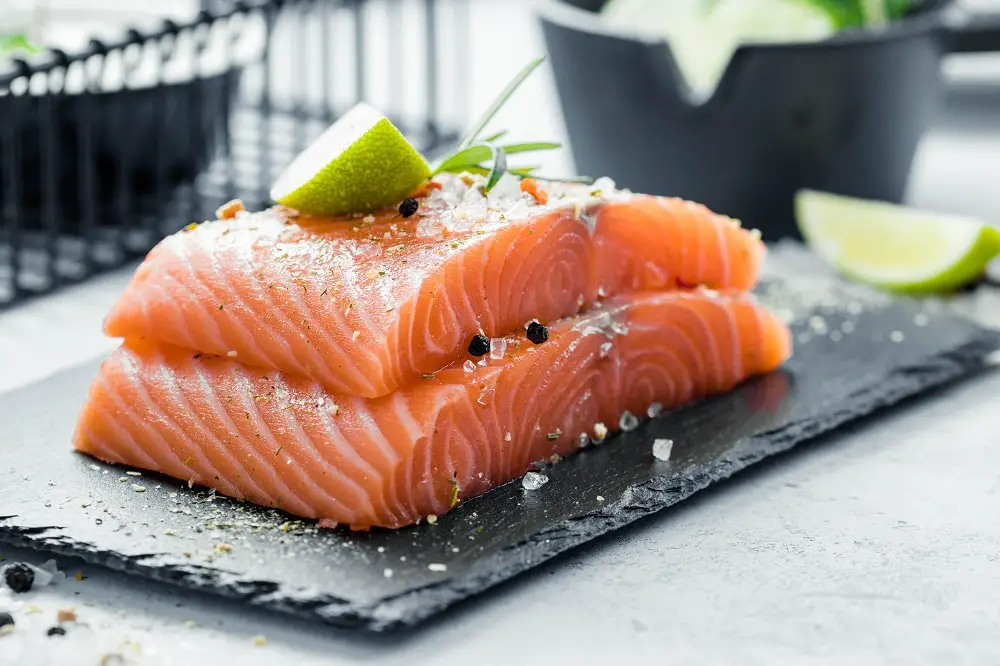 This salmon patties without egg recipe will take about 20 minutes to prepare and 5-6 minutes to cook. Following this recipe, you can get the yummiest salmon patties and can serve four people at a time.
Preparation Time: 20 Minutes
Serves: 2 Persons
Salmon Patties Preparation Ingredients Required
Salmon
You can add canned salmon or fresh salmon according to your convenience. Using canned salmon is a great alternative instead of fresh salmon if you are in a pinch. All you need to do is open a can and place the content in a bowl. Try to use the boneless salmon because it saves you from the hassle of removing bones on your own.
Moreover, if you want to add fresh salmon, keep in mind to add freshly caught salmon. It has a low risk of contaminants like pesticides. It also has low sustainability risk.
Saltine Crackers
The saltine crackers in this recipe replace the binding power of eggs in salmon patties. These crackers are thin and have a slightly salty taste. You will need about 12 pieces of saltine crackers for 14-15 oz of canned salmon. Moreover, if you do not have saltine crackers at home, there are alternatives for this as well.
Mashed Potato Flakes
Take about 2 tbsp of instant mashed potato flakes to replace one egg. You would love this alternative because it can bind the ingredients most favorably.
Flax Seeds
You should select the golden flax seeds because it will not darken the food like brown flax seeds.
Breadcrumbs
To add moisture to no egg salmon patties dish, bread crumbs are a great alternative. The bread crumbs absorb the natural juice of the salmon and return to your meat. This gives a juicy salmon patty.
Onions
You need to add ½ cup of chopped onions of any kind like yellow, white, or red onion according to your taste.
Black Pepper Seasoned Salt
You must opt for black pepper seasoned salt if you love all the herbs, salt, and pepper in one bottle. It is more tasteful and better than table salt and pepper.
Olive Oil
To fry the salmon patties until they turn golden brown, olive oil is the healthier and wise choice. One tablespoon would be needed of olive oil to fry the patties. Moreover, you can add more if you observe that the oil is absorbed in the skillet. However, you can also use vegetable oil if you do not have olive oil available at home.
Parsley
If you like to add some vegetables to your salmon patty and no egg dish, you might consider adding parsley and some shredded zucchini. Add ⅓ cup finely chopped parsley for exquisite taste. This will not only boost the nutrition element, but it will also allow the patties to taste more delicious and cook up nicely.
Yogurt
Add two tablespoon yogurt, which is full of vitamins, and use it as a sauce. It will provide minerals like calcium and vitamin A.
Cayenne Pepper
To add a nice and spicy touch to your salmon patties without an egg recipe, you must add cayenne pepper. Moreover, if you do not like spice, you can add paprika.
Other Ingredients You Need :
3 tablespoon mayonnaise
2 tablespoon lemon juice
1 tablespoon paprika
2 tablespoon mustard
Salmon Patties without Egg More Alternative Binders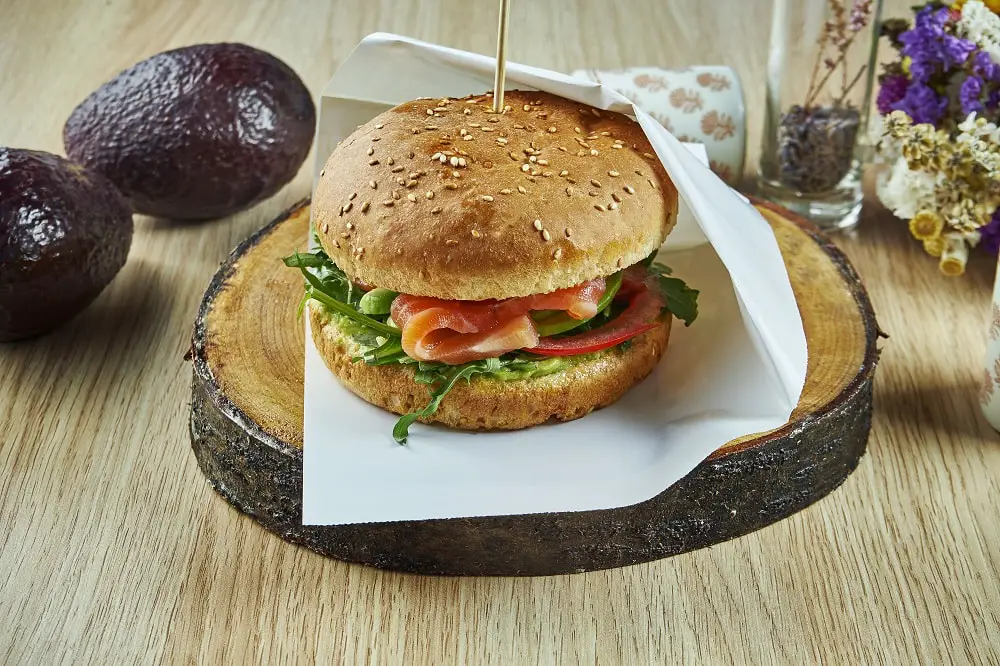 Mayonnaise
Mayonnaise helps the ingredients to hold together, so it is an excellent alternative for the egg. All you need is one tablespoon of mayonnaise as a binding ingredient.
White Sauce
You can create your binding agent by combining flour, butter, and milk. To make this, stir the mixture in a pan until it boils. After cooling it, you can add this sauce to the patty mixture.
Flour And Oatmeal
Mix the flour with the liquid ingredients and combine the flour mixture with oatmeal. This way, you can make your binding agent, which is an alternative to the egg.
Equipment
The equipment you need to make this fantastic and delicious recipe is readily available at your home. The kit includes a large mixing bowl for salmon patty mixture, a small bowl for optional mustard sauce, a medium bowl, a fork, and a skillet to cook patties.
Salmon Patties Without Egg Recipe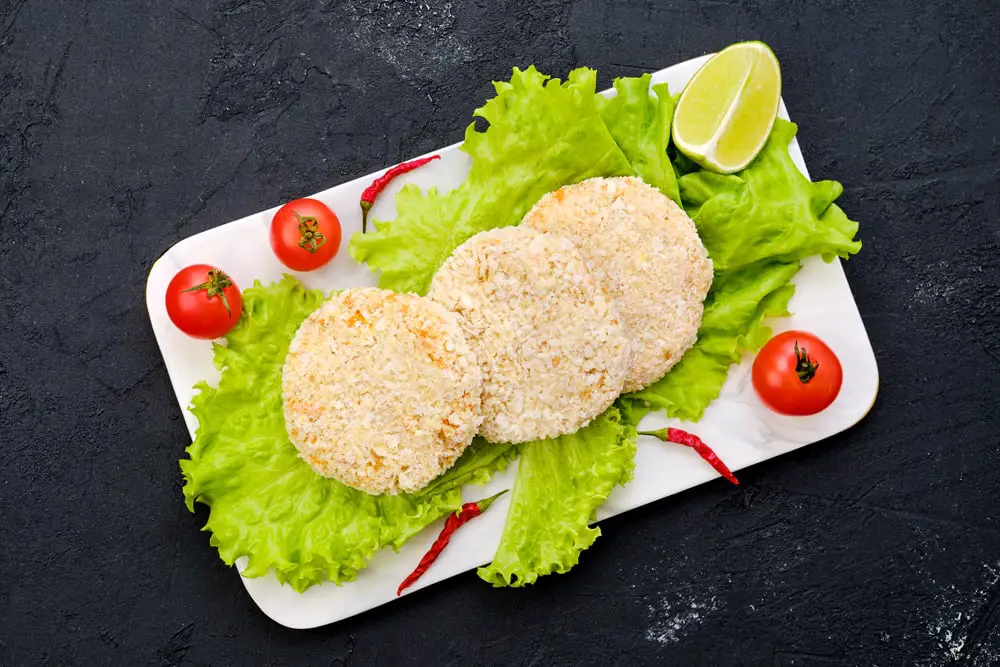 Most of you must have encountered a situation where you do not have eggs or someone is allergic to them. Here is the easiest recipe for you to overcome this situation.
There is good news that there are alternatives that can be used to fulfill the egg's purpose in this recipe. To make salmon patties without eggs, you just need to follow the easy steps that are given below :
Step 1 :
Mix saltine crackers, paprika, mayonnaise, onion, and lemon juice in a bowl.
Step 2 :
In another bowl, put the salmon and flake it with a fork.
Step 3 :
Add salmon to the mixing bowl and mix everything with your hands. Use gloves to mix the salmon with the mixture. You must mix it for one minute and make sure not to overdo the mixing.
Step 4 :
Now shape the patties into balls and then press the ball to flatten the patties. You can make the shape according to your choice. You can either put them in the refrigerator to use afterward or cook them instantly.
Step 5 :
Saute the onions to get the sweet flavor; just drizzle the skillet with olive oil for this purpose. Sauté them until the onions are soft; after they are done, set them aside to cool down.
Step 6 :
Pour olive oil into the skillet at medium-high heat. Then place the patties in the skillet and cook them for five minutes. After five minutes, wait until the bottom is brown, and then flip the patty. When the patties are cooked all the way, you may remove them.
Step 7 :
If you want sauce with your salmon patties without egg, then you can make it with simple ingredients. Add two tbsp of mayonnaise, dill, and mustard together and mix them well. Then add yogurt, salt, and pepper or seasoned salt and pepper to the mixture.
Pro Tips
It is highly recommended to use canned salmon instead of wild salmon if you want to save money. To make your no-egg salmon patties more juicy and moist, add more mayonnaise.
Furthermore, to add more taste, you can make a mustard sauce to compliment the salmon patty. Moreover, to cook delicious salmon patties, there is a trick you can apply that does not let the patties overcook, according to Cooking NY Times.
You need to refrigerate the patties for about 10 minutes. It will help the patty to get a hold of the ingredients together, even without eggs. This will help to not only crumble the ingredients, but they will also bond together well. The mayonnaise and saltine crackers work well together as binding agents.
Hence most people prefer using this mixture. The mayonnaise holds the dry ingredients together, and the saltine cracker texture gives the crispy texture to the no-egg salmon patties. Thus, a saltine crackers and mayonnaise mixture is the easiest and best option.
Final Words
This was our take on how to make salmon patties without eggs. In this recipe, the salmon patties taste incredibly delicious when you take them off the skillet. Following this recipe, you can make this meal quickly and easily.
You must know that running out of eggs is not the end of the world, and there is no need to panic. There are other great alternatives to make salmon patties, and enjoy eating them with your family or friends.
Hence, when you are out of eggs in the kitchen, this is a simple recipe you can use to make it easier. If someone in their family has allergies to eggs, this is the perfect daily meal for them. This meal is ideal for salmon lovers.
Moreover, you can follow this recipe for other types of seafood like catfish or halibut. With this recipe, you can make your friends and family happy. They would certainly love to eat it and will appreciate it.